iContact
Software de marketing por correo electrónico y redes sociales
Sobre iContact
iContact, adecuado para empresas de cualquier tamaño, permite crear boletines por correo electrónico, fuentes RSS, encuestas, respuestas automáticas y publicaciones en redes sociales. La aplicación incluye diversas funciones útiles que ayudan a aumentar la lista de clientes y llegar con éxito a sus bandejas de entrada.
Al crear un mensaje, los usuarios pueden elegir entre una de las plantillas predefinidas de iContact o crear un mensaje único usando HTML. iContact ofrece herramientas para gestionar listas de correo electrónico en crecimiento, como gestión de suscripciones, carga masiva de suscriptores y un generador de formularios de registro de tipo arrastrar y soltar.
Entre sus funciones se incluye SpamcheckTM, un sistema de revisión que garantiza la entrega de cada correo electrónico. La función de creación de informes rastrea los mensajes en tiempo real y permite a los usuarios ver rápidamente los resultados de marketing, desde el seguimiento general hasta el comportamiento de clics individuales.
Con la función de redes sociales, los usuarios pueden programar mensajes en Facebook, Twitter y LinkedIn. Los usuarios pueden agregar a sus correos electrónicos botones para compartir en redes sociales y así aumentar el alcance, además de incluir un formulario de registro en las páginas de Facebook para convertir a los fans existentes en contactos de correo electrónico.
Precios desde:
Sin información del proveedor
Versión gratuita

Prueba gratis

Suscripción
Las 5 mejores alternativas a iContact
Clientes habituales
Trabajadores autónomos

Empresas pequeñas

(2-50)

Empresas medianas

(51-500)

Empresas grandes

(500 o más)
Implementación
Basado en la nube

Entorno local
Disponible en los países siguientes
Australia, Brasil, Canadá, China, Alemania , Reino Unido, India, Japón, México, Estados Unidos, Islas Vírgenes de EE. UU. y otros 6
Precios desde:
Sin información del proveedor
Versión gratuita

Prueba gratis

Suscripción
Las 5 mejores alternativas a iContact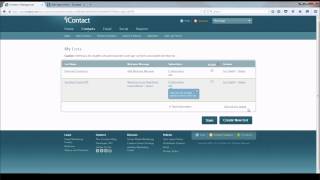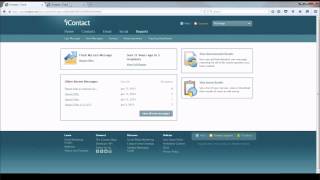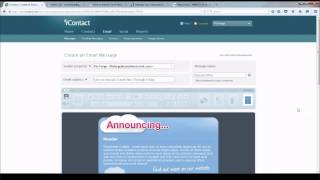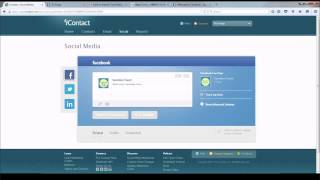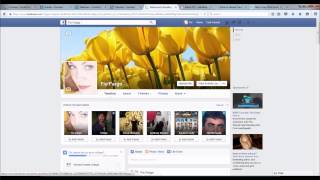 Funcionalidades totales de iContact: 63
API
Acciones activadas por evento
Análisis de campañas
Análisis en tiempo real
Análisis visual
Arrastrar y soltar
Automatización de marketing
Autorrespondedores
Biblioteca de contenidos
Biblioteca de imágenes
Bloqueo de spam
CTA personalizables
Campañas de goteo
Campos personalizables
Captura de clientes potenciales
Conformidad CAN SPAM
Controles o permisos de acceso
Correos electrónicos optimizados para el formato móvil
Creación de informes y estadísticas
Creación de informes/análisis
Cualificación de leads
Datos en tiempo real
Distribución de correo electrónico
Editor WYSIWYG
Formularios personalizables
Formularios web
Generación de clientes potenciales
Gestión de campañas
Gestión de campañas de email
Gestión de canales
Gestión de clientes potenciales
Gestión de contactos
Gestión de correo electrónico
Gestión de flujos de trabajo
Gestión de la lista de correo
Gestión de listas
Gestión de modelos
Gestión de respuestas
Gestión de suscripciones
Gestión de suscriptores
Importación y exportación de datos
Integraciones de terceros
Integración de redes sociales
Marketing por correo electrónico
Modelos personalizables
Métricas de rendimiento
Para pequeñas empresas
Personalización
Planificación de campañas
Plantillas de correo electrónico
Pruebas A/B
Páginas de aterrizaje y formularios web
Segmentación
Segmentación de campañas
Segmentación de clientes
Seguimiento de actividades
Seguimiento de clics
Seguimiento de la participación
Seguimiento del ROI
Seguimiento por correo electrónico
Supervisión de correo electrónico
Test multivariante
Varias campañas
SALESmanago Marketing Automation
#1 alternativa a iContact
SALESmanago es una CDXP (plataforma de datos y experiencia del cliente, por sus siglas en inglés) todo en uno sin...
Zoho Mail
#2 alternativa a iContact
Zoho Mail es un servicio de alojamiento de correo electrónico seguro para empresas. Tiene una plataforma de colaboración...
Higher Logic Thrive
#3 alternativa a iContact
Con más de 25 millones de usuarios en más de 200 000 comunidades, Higher Logic ayuda a las empresas líderes a impulsar...
WordPress
#4 alternativa a iContact
WordPress es una plataforma de creación y publicación de sitios web y blogs que ofrece herramientas de diseño,...
Calificación general
(557)
---
¿Ya tienes iContact?
¡Ayuda a los compradores de software! Las opiniones sobre los productos son útiles para que el resto de los usuarios podamos tomar las decisiones acertadas.
Mostrando 5 opiniones de 557
Sector: Bienes de consumo
Tamaño de la empresa: 2-10 empleados
Software usado

Mensualmente

durante

Prueba gratis

Fuente de la reseña
Calificación general
Facilidad de uso

Probabilidad de recomendación

10.0

/10
Reseña iContact
Revisado el 16-11-2022
Puntos a favor
La facilidad de uso y para realizar marketing
Puntos en contra
Hasta el momento no encuentro contras para el uso que le he dado
Respuesta de iContact
Thank you for the great review. We are glad that you find the platform easy to use!
Sector: Diseño
Tamaño de la empresa: Trabajador autónomo
Software usado

A diario

durante

Más de dos años

Fuente de la reseña
Calificación general
Relación calidad-precio

Facilidad de uso

Asistencia al cliente

Probabilidad de recomendación

10.0

/10
We find iContact always exceeds our expectations, really! Friendly folks, easy to use,...
Revisado el 10-04-2018
It makes my life loads easier. I can use my graphic design abilities to make eye catching emails...
It makes my life loads easier. I can use my graphic design abilities to make eye catching emails and that intrigues people which leads them to want more information about our church. I can whip up an email in less than half the time it took prior to contracting with iContact. Also, being able to call customer support and rarely have to be on hold is a benefit along with the support coming from people who are easy to talk to, who converse as real people rather sounding mawkish.
Puntos a favor
The flexibility and ease involved to create stunning emails - in our case, weekly church eNews; monthly newsletter and special announcements. The new web site was a major thrust forward in our ability to look loads more professional and that draws visitors to our doors.
The customer support team are friendly, down-to-earth and never sound like they are reading from a script. They listen well, explain what the problem may be, find solutions and even work-arounds to achieve what we want to produce. They welcome suggestions to improve the site.
As with any shift in process, it took a bit to grasp the new site, but it was well worth it, especially that we knew we could reach out for support where truly no question was too dumb. The features are easy to manipulate, and the ease to populate our emails on social media was a real benefit for us.
Congregations, by definition, need to be thrifty with funds and iContact still remains our best value for what we get, and we do comparison pricing on an annual basis. Result? We've been with iContact for 8 years and they still are our choice.
Puntos en contra
We would welcome and make use of a larger variety of templates if they were available. Currently templates favor clients who are in the sales market. This challenges us to be creative in modifying a beautiful template from sales to event promotion. More templates for the non-profit and religious clients would, frankly, be a blessing.
Respuesta de iContact
Hello Doug. We are so excited that you have been an iContact customer over the last 8 years. It makes us happy to hear that you have been able to create more professional emails with iContact in half the time! Thank you for your feedback about adding more templates as well. As you mentioned we are always open to suggestions for improvement, and will pass your comments along to our Product Management team for possible updates in a future release.
Tamaño de la empresa: 11-50 empleados
Software usado

A diario

durante

Más de dos años

Fuente de la reseña
Calificación general
Relación calidad-precio

Facilidad de uso

Asistencia al cliente
iContact helps me be successful at my job
Revisado el 20-12-2017
Puntos a favor
iContact is a very user friendly product for anyone. My company sends thousands of emails a week and we are always very pleased with how easy it is to create an email and send it immediately. I also really enjoy the dashboard, it helps me keep track knowing what emails have been sent and what emails I have yet to send. i also appreciate that iContact technology can delete any duplicate people in a contact list. That saves me time from having to go through thousands of people making sure I don't have any duplicates. My customer support is also amazing. My iContact rep. is always so good about getting back to me when I have questions or concerns.
Puntos en contra
Sometimes when I am creating a contact list in iContact, I have several excel sheets I need to upload to that one contact list...iContact doesn't let me select multiple excel sheets to upload at once, I have to do one at a time which takes a lot of extra time for me to do.
I also wish I could delete more than one contact list at once.
On the "upload contact" box, I want to be able to see the whole title of my contact list. Sometimes iContact cuts off my list title if it's too long, I would like to see the whole title...
Respuesta de iContact
Hi Lauren! We sincerely appreciate you taking the time to provide this feedback. Our support team loves helping companies like HireLive who make such a tremendous positive impact. As for the concerns you raised about list uploading, we are taking all product improvement comments very seriously and are working to continually improve our product. We currently do allow you to have 5 concurrent uploads at any given time, but you must start the uploads one at a time. And you are correct, we cannot upload multiple sheets from one excel file. We have noted this potential feature, along with multiple list deletion, and title expansion ¿ and we realize its importance. Thank you again and have a great day!
Software usado

A diario

durante

Más de un año

Fuente de la reseña
Calificación general
Relación calidad-precio

Facilidad de uso

Asistencia al cliente

Probabilidad de recomendación

8.0

/10
A Solid Email Platform
Revisado el 20-12-2017
I get the ability to reach my customers and turn them into return customers week after week and...
I get the ability to reach my customers and turn them into return customers week after week and year after year.
Puntos a favor
iContact is easy to use in most cases. There are tons of different templates and creating your own email template is a breeze. If you get one of the Pro plans they'll even help you make templates for future use, so that's great, too.
There are plenty of ways to upload data and keep track of that data. In fact I tend to use iContact to export my data for use on other platforms because it keeps everything so nicely. My point of sale doesn't even allow the breadth of exports and options that iContact does, so it's more than just an email platform to me.
Automation is visually very simple and means that I know I'm reaching my audience at the correct times. I no longer have to manually send each email, and with the automation there are tons of options to segment in addition. This means I'm not sending frivolous emails, so that keeps our open rate high.
Puntos en contra
I have three businesses that have to be kept separate and my only big complaint is that I can't copy automation plans or other things back and forth between them. So a lot of time is wasted redoing certain campaigns between the locations.
I also think the social connectivity needs to be updated. Twitter for one is outdated and the actual website allows much more text to be posted than in-app. They're several updates behind on Twitter.
Respuesta de iContact
Hi Trevor! We are thrilled to hear that iContact¿s design services and automation tools make your job easier and your emails more impactful with your customers. At iContact we value being your one stop shop for your email marketing needs. We also appreciate your feedback about copying your automation plans from one platform to another. We¿ve noted this feature and completely understand how it would be helpful. Thank you and have a wonderful day!
Software usado

Semanalmente

durante

Más de dos años

Fuente de la reseña
Calificación general
Relación calidad-precio

Facilidad de uso

Asistencia al cliente

Probabilidad de recomendación

7.0

/10
Icontact is a Solid Email Platform for Small to Medium Sized Companies
Revisado el 22-03-2018
The offer a quick and easy way to start sending out emails to your customers and which helps your...
The offer a quick and easy way to start sending out emails to your customers and which helps your company to grow. If you are willing to put up with their questionnaires, their basic templates, and slightly above average deliver-ability rates.
Puntos a favor
When our company first switched to Icontact from our email provider, we were very satisfied as their responsive technical support, quick setup, and easy to use interface was a perfect email solution. Icontact is a solid choice for small to medium sized companies looking to grow their list in a comfortable environment. You will get better support from regular technical support and they are more willing to work with you, and quickly resolve any issues. Their email deliverability is above average.
Puntos en contra
Their templates leave much to be desired. If you have some html/css knowledge and are creative, then you can modify theirs or create your own. Sometimes our emails would end up in spam, without explanation from Icontact. Icontact is a good company, however if you are considering in moving to Enterprise account, you may consider looking elsewhere. Stick with regular technical support plans due urgent issues being resolved quicker. They have a deliverability team but they may disable sending and removing large amounts of emails without a warning which is very strange especially if you need to send out emails the next day.
Respuesta de iContact
Thank you for taking the time to write this detailed review. We are so glad to hear that you were very satisfied with our responsive technical support, and above average deliverability rates! Our deliverability team works hard to ensure the messages sent through our system are not unsolicited. This can sometimes result in us investigating accounts if we see a large number of bounced emails or spam complaints after an email send. We understand this can be an inconvenience, but it helps us ensure that we maintain a positive relationship with the major email providers which leads to more fast and consistent email delivery. We appreciate your honesty, and are excited to continue working with your company.
Preguntas frecuentes sobre iContact
He aquí algunas preguntas frecuentes sobre iContact.
P. ¿Quiénes son los usuarios habituales de iContact?
Los clientes habituales de iContact son:
Trabajador autónomo, 2-10, 11-50, 51-200, 201-500, 501-1.000
P. ¿Qué idiomas admite iContact?
iContact admite los siguientes idiomas:
inglés
P. ¿iContact es compatible con dispositivos móviles?
iContact admite los siguientes dispositivos:
Android (móvil)
P. ¿Con qué otras aplicaciones se integra iContact?
iContact se integra con las siguientes aplicaciones:
123FormBuilder, Acuity Scheduling, Adobe Commerce, Big Cartel, BigCommerce, Bloom Intelligence, Calendly, ClickFunnels, Copper, Copper, Cyfe, DaySmart Appointments, Digioh, Drupal, Eventbrite, Follow Up Boss, Formstack Forms, Google Contacts, Google Forms, Google Sheets, Gravity Forms, HubSpot CRM, Jotform, Justuno, Kajabi, Keap, Kickbox Email Verification, Leadpages, LeadsBridge, LiveChat, LiveChat, Meta for Business, Microsoft Outlook, Nimble, PayPal, Pipedrive, Privy, Salesforce Sales Cloud, Shopify, Squarespace, Stripe, SurveyMonkey, Teachable, Twitter, Typeform, Unbounce, Webflow, Wix, WooCommerce, Wufoo, X-Cart, Zapier, Zoho CRM, Zoom Meetings
P. ¿Qué tipo de asistencia ofrece iContact?
iContact ofrece las siguientes opciones de asistencia:
Preguntas frecuentes/foro, Base de conocimientos, Asistencia telefónica, Chat
Categorías relacionadas
Ver todas las categorías de software encontradas para iContact.