Sobre ClicData
ClicData ofrece un panel de inteligencia comercial con informes intuitivos y dinámicos, y una amplia gama de widgets de visualización para dar a los usuarios el control para tomar mejores decisiones más rápido. Las funciones de ETL y la integración HTML5 permiten actualizaciones automáticas personalizables y capacidades de intercambio de informes para aumentar el rendimiento en toda la empresa. Llega a todo el panorama de los datos, desde múltiples plataformas, fuentes de datos y formatos, en tiempo real o por lotes, y obtén las ideas más impactantes para todos los niveles comerciales.
Incluye todo lo que los usuarios necesitan: conecta datos, combínalos, transfórmalos y despliega indicadores en un formato de panel relevante y comienza a compartir.
Activación en minutos
• Menos de 15 minutos desde el inicio de sesión hasta el primer panel.
• Almacén de datos instantáneo basado en la nube.
• Comparte el panel con todo el equipo inmediatamente.
Fácil integración
• Automatiza las actualizaciones de datos y las publicaciones del panel.
• Integra paneles activos en sitios web, portales y software.
• API disponible.
Potente y seguro
• Consolidación de datos sofisticada.
• Hosting auditado por KPMG bajo SSAE 16 e ISAE 3402 para obtener SOC 1, SOC 2 e ISO 27001.
Accesible
• Suscripciones asequibles.
• Acceso desde cualquier dispositivo.
• Invita al acceso público o establece reglas de privacidad graduales.
• Desarrollo sobre la marcha intuitivo.
Clientes habituales
Trabajadores autónomos

Empresas pequeñas

(2-50)

Empresas medianas

(51-500)

Empresas grandes

(500 o más)
Implementación
Basado en la nube

Entorno local
Disponible en los países siguientes
Andorra, Emiratos Árabes Unidos, Afganistán, Antigua y Barbuda, Anguila , Albania, Armenia, Angola, Argentina, Samoa Americana, Austria, Australia, Aruba, Islas Åland, Azerbaiyán, Bosnia y Herzegovina, Barbados, Bangladés, Bélgica, Burkina Faso, Bulgaria, Baréin, Burundi, Benín, Bermudas, Brunéi, Bolivia, Brasil, Bahamas, Bután, Botsuana, Bielorrusia, Belice, Canadá, República Democrática del Congo, República Centroafricana, República del Congo, Suiza, Islas Cook, Chile, Camerún, China, Colombia, Costa Rica, Cuba, Cabo Verde, Chipre, Chequia, Alemania, Yibuti, Dinamarca, Dominica, República Dominicana, Argelia, Ecuador, Estonia, Egipto, Eritrea, España, Etiopía, Finlandia, Fiyi, Islas Malvinas, Micronesia, Islas Feroe, Francia, Gabón, Reino Unido, Granada, Georgia, Guayana Francesa, Guernesey, Ghana, Gibraltar, Groenlandia, Gambia, Guinea, Guadalupe, Guinea Ecuatorial, Grecia, Guatemala, Guam, Guinea-Bisáu, Guyana, RAE de Hong Kong (China), Honduras, Croacia, Haití, Hungría, Indonesia, Irlanda, Israel, Isla de Man, India, Irak, Irán, Islandia, Italia, Jersey, Jamaica, Jordania, Japón, Kenia, Kirguistán, Camboya, Kiribati, Comoras, San Cristóbal y Nieves, Corea del Sur, Kuwait, Islas Caimán, Kazajistán, Laos, Líbano, Santa Lucía, Liechtenstein, Sri Lanka, Liberia, Lesoto, Lituania, Luxemburgo, Letonia, Libia, Marruecos, Mónaco, Moldavia, Montenegro, San Martín, Madagascar, Islas Marshall, Macedonia del Norte, Mali, Myanmar (Birmania), Mongolia, RAE de Macao (China), Islas Marianas del Norte, Martinica, Mauritania, Montserrat, Malta, Mauricio, Maldivas, Malaui, México, Malasia, Mozambique, Namibia, Nueva Caledonia, Níger, Isla Norfolk, Nigeria, Nicaragua, Países Bajos, Noruega, Nepal, Nauru, Nueva Zelanda, Omán, Panamá, Perú, Polinesia Francesa, Papúa Nueva Guinea, Filipinas, Pakistán, Polonia, San Pedro y Miquelón, Puerto Rico, Territorio Palestino, Portugal, Palaos, Paraguay, Catar, Reunión, Rumanía, Serbia, Rusia, Ruanda, Arabia Saudí, Islas Salomón, Seychelles, Sudán, Suecia, Singapur, Santa Elena, Eslovenia, Svalbard y Jan Mayen, Eslovaquia, Sierra Leona, San Marino, Senegal, Somalia, Surinam, Santo Tomé y Príncipe, El Salvador, Siria, Esuatini, Islas Turcas y Caicos, Chad, Togo, Tailandia, Tayikistán, Timor-Leste, Turkmenistán, Túnez, Tonga, Turquía, Trinidad y Tobago, Tuvalu, Taiwán, Tanzania, Ucrania, Uganda, Estados Unidos, Uruguay, Uzbekistán, Ciudad del Vaticano, San Vicente y las Granadinas, Venezuela, Islas Vírgenes Británicas, Islas Vírgenes de EE. UU., Vietnam, Vanuatu, Wallis y Futuna, Samoa, Yemen, Mayotte, Sudáfrica, Zambia, Zimbabue y otros 224
Idiomas admitidos
alemán, español, francés, inglés, neerlandés , portugués y otros 1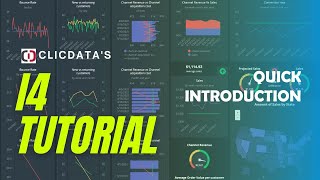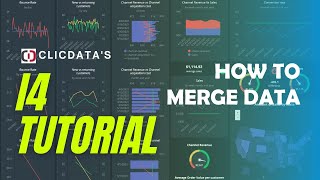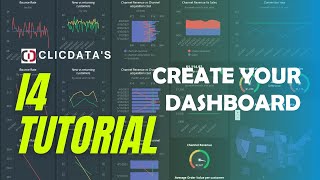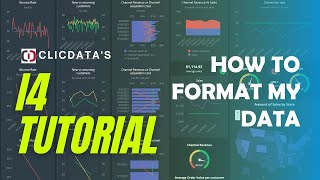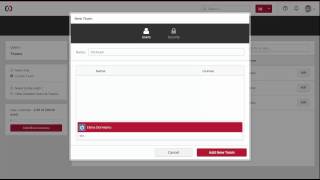 Funcionalidades totales de ClicData: 98
API
Actualizaciones en tiempo real
Alertas y notificaciones
Análisis ad hoc
Análisis de campañas
Análisis de evolución de ventas
Análisis de páginas web
Análisis de rentabilidad
Análisis en tiempo real
Análisis predictivo
Análisis visual
Arrastrar y soltar
Asignación multicanal
Benchmarking
Búsqueda/filtro
CRM
Captura y transferencia de datos
Cartografía del viaje de cliente
Conectores de datos
Consulta ad hoc
Control de calidad de datos
Control de versiones
Controles o permisos de acceso
Correspondencia y fusión
Creación de diagramas
Creación de informes ad hoc
Creación de informes en tiempo real
Creación de informes financieros
Creación de informes y estadísticas
Creación de informes/análisis
Creación de marca personalizable
Creación de paneles de comunicaciones
Datos en tiempo real
Definición y seguimiento de objetivos
Descubrimiento visual
ETL (extracto, transformación y carga)
Extracción de datos
Formularios de evaluación (scorecards)
Funciones/cálculos
Gestión de campañas
Gestión de comercio electrónico
Gestión de datos
Gestión de metadatos
Gestión de usuarios
Gestión de varias ubicaciones
Herramientas de análisis de datos
Herramientas de colaboración
Importación y exportación de datos
Indicadores claves de rendimiento
Indicadores de tendencia/problemas
Informes de marketing
Informes de ventas
Informes personalizables
Informes planificados y automatizados
Integraciones de terceros
Integración contable
Integración de datos
Integración de redes sociales
Migración de datos
Modelos personalizables
Métricas de rendimiento
Notificaciones en tiempo real
Panel de actividades
Panel de comunicaciones
Panel de control personalizable
Paneles móviles
Paneles privados
Paneles públicos
Planificación estratégica
Preparación de datos para servicio por cuenta propia
Presupuestos/previsiones
Previsión
Procesamiento analítico en línea
Procesamiento en memoria
Programación de trabajos
Pruebas A/B
Publicación y uso compartido
Registro único
Seguimiento de actividades
Seguimiento de búsqueda de sitios
Seguimiento de campañas
Seguimiento de conversión
Seguimiento de interacciones entre usuarios
Seguimiento de palabras claves
Seguimiento de páginas consultadas
Seguimiento de recomendaciones
Seguimiento de tiempo en la página
Seguimiento del ROI
Sincronización de datos
Supervisión KPI
Supervisión en tiempo real
Transformaciones no relacionales
Transformación de datos
Varias fuentes de datos
Vista de una sola página
Visualización de datos
Visualización relacional
Widgets
Plecto
#1 alternativa a ClicData
Plecto es una plataforma de panel de control de negocios que permite a los usuarios hacer el seguimiento de los KPI y...
Sisense
#2 alternativa a ClicData
Detrás de la interfaz de usuario de arrastrar y soltar y las llamativas opciones de visualización de Sisense hay una...
Yellowfin
#3 alternativa a ClicData
Yellowfin es un destacado proveedor de software de inteligencia comercial. Con más de 1 000 000 de usuarios en todo el...
Domo
#4 alternativa a ClicData
Domo es un paquete de gestión empresarial que se integra con múltiples fuentes de datos, incluidas hojas de cálculo,...
Calificación general
(134)
---
¿Ya tienes ClicData?
¡Ayuda a los compradores de software! Las opiniones sobre los productos son útiles para que el resto de los usuarios podamos tomar las decisiones acertadas.
Mostrando 5 opiniones de 134
Sector: Seguridad e investigaciones
Tamaño de la empresa: 2-10 empleados
Software usado

A diario

durante

6-12 meses

Fuente de la reseña
Calificación general
Relación calidad-precio

Facilidad de uso

Asistencia al cliente

Probabilidad de recomendación

9.0

/10
Clicdata Simplicity Towards Perfection
Revisado el 03-03-2022
I build solutions for customers by taking their available data and adding valuable information to...
I build solutions for customers by taking their available data and adding valuable information to this data, such as risk management models. Doing this in manual reporting, traditional Word, Excl or PDF reports are no longer what they are looking for and Business Intelligence are becoming more and more the requirement. However, some customers simply do not have the time nor the money to spend on rolling this out or to buy a BI solution if they only have a requirement for a few users. These customers then generally try to get this through a 3rd party supplier. This can be through customised software or by being a distributor of a BI product.
My model works around BI, not install and roll it out but simply to build a solution in my licensed platform and to provide the customer with the amount of users they require and not to force them to take a minimum amount of licenses. The Clicdata pricing model along with the ease of use to develop dashboards allows me to provide customers to have access to what they are looking for, without having to pay huge amounts of money towards aspects they don't need or require. Clicdata therefor works perfectly for me, as a reporting tool in my own business as well as for my customers.
Puntos a favor
My business revolves around providing solutions to my own customers, mostly to streamline aspects such as reporting, mostly in the Logistics and Transport industry. This requires integration with different software solutions and Clicdata allows me to integrate seamlessly with other 3rd party softeware. The support team are extremely efficient and there has been no issue to integrate any of the 3rd party software at any stage.
Transforming data, in order to further streamline the output, is simple and easy and the drag and drop functionality and testing of queries makes it easy for non-developers to perform several functions without assistance.
Building dashboards are also extremely easy with a drag and drop function to easily create draft graphs, tables, etc. Streamlining your drafts are also simple and easy with functions available to filter and sort data without too much query writing to get to the applicable output. Further covers the Q&A section most of that what you are looking for and you can build what you want out of this information without having to involve their support team often. This in itself allows you to get to publishing dashboards far more rapidly as would be the case with other BI Products that can be a bit more complex in this regard.
Lastly, I found the way that Clicdata allows you to do the Dashboard layout very useful and simple and that it allows for a very simple yet pleasing on the eye output once you have completed your dashboards.
Puntos en contra
There is not an aspect that I dislike in the software other than missing a couple of features that I have used in other solutions before. One feature, forecasting, is currently not available in Clicdata and is something that I used a lot in the past and that was popular with my customers.
Also, and I understand that this is more complex, I miss utilising a prediction model in conjunction with Business Intelligence visualisation. I utilise this in my business solutions to my customers and would prefer to use one solution in stead of two different solution.
Razones para elegir ClicData
ADimentrix were bought out by another company which made future business impossible.
Razones para cambiar a ClicData
I have used all 3 products in the past and although I know them well I do prefer the way Clicdata operates and the ease of use. The ease of use is a critical factor but the most important factor, for me, is the way Clicdata structure it's licensing. This allows me to provide more affordable solutions to my own customers, without having to increase margins to cover my cost and thus, to be more competive, without sacrificing quality in the final output.
Sector: Marketing y publicidad
Tamaño de la empresa: 2-10 empleados
Software usado

Semanalmente

durante

Más de dos años

Fuente de la reseña
Calificación general
Relación calidad-precio

Facilidad de uso

Asistencia al cliente

Probabilidad de recomendación

9.0

/10
Highly Customisable Dashboards at Pocket-Friendly Prices
Revisado el 30-03-2017
Let's face it: there's hundreds of dashboard solutions out there, all competing for your attention....
Let's face it: there's hundreds of dashboard solutions out there, all competing for your attention. Take a close look and it's always a trade-off between functionality, ease of use, customisation options and pricing.
You'll find everything from zippy, push-button options that may or may not give you what you want to full-blown high-end tools which combine dashboard reporting with sophisticated data analysis capabilities.
Quick and easy comes with limitations in the data sources you can use, and the degree to which you can manipulate data after import. There's usually a short-list of presentation choices, often a million miles from data visualisation best practice. At the high-end comes complexity, a steep learning curve, and watch out stratospheric pricing.
Here's where ClicData excels: for an exceptionally modest price, you get connections to a long list of data sources that would satisfy all but the most unusual of requirements. You get ample options to segment, merge and manipulate data post import. You also get an ever-increasing number of customisable reporting widgets. Most importantly, in an area where most other solutions fail, you can set up your own customised templates and present your data in such a way that its easily interpreted. Yes, this is one online reporting suite capable of producing results that would even earn approval from Edward Tufte and Stephen Few.
Is there a downside to ClicData? Only if you don't have the time to invest in setting things up properly at the start and learning how to get the most out of this clever program. That time will pay enormous dividend, while not requiring the programming and analytics skills that other platforms do.
Of course, as with any platform, just how long your set up takes will depend on what you are trying to achieve, and how much time you want to spend in getting things perfect. But what's outstanding about ClicData is that you can produce perfect interactive dashboards, and at a price that will get quick approval from your accounting department.
Puntos a favor
Customisation options, flexibility, price.
Puntos en contra
Could also offer simple template-driven solutions for those with simple needs looking for a push-button solution.
Sector: Energías renovables y medio ambiente
Software usado

A diario

durante

Más de un año

Fuente de la reseña
Calificación general
Relación calidad-precio

Facilidad de uso

Asistencia al cliente

Probabilidad de recomendación

8.0

/10
Simple & Efficient BI Tool
Revisado el 03-04-2017
When I started to use ClicData, I thought the tool was really complex, not finished & not as...
When I started to use ClicData, I thought the tool was really complex, not finished & not as powerful as other solutions ... But after several month using it, I now feel that it's much more simpler & easy-to-use, and very efficient in terms of online sharing (Passworded HTML links).
The Drag & Drop system allows to connect in an easy way different databases on different reports and give the possibility to hide a report to show another one by clicking on a dropdown list using a formula, which is according to me really powerful to switch the view of one graph (for instance switching between Month / Year split for time charts) using a button instead of creating a different DB.
ClicData permits also to create a whole network of dashboards by connecting them to labels, button, charts, which so permit to switch from one to another with a simple click without any IT development.
The customization part of reports is not as powerful as other tool, but compared to the ease to deliver the MVP dashboard, it's worth it.
The Data Transform feature & T-SQL language is not easy to get used to at the beginning but is also quite nice to work on your data directly in the tool.
From all ticket I already wrote, the support was nice, quick & efficient.
The pricing is also totally flexible depending on your need, and very acceptable for such a tool, which is one of the main reason I'm using it today.
I use this tool on a daily basis now,
Thanks a lot for your work on this !
Puntos a favor
Easy & quick
Easy online sharing
High content for the price
Puntos en contra
Some UX missing features like not showing specific labels that overlap others
Quite difficult to find some relevant supportive documents / videos to train yourself on the web
Sector: Software informático
Tamaño de la empresa: 10.000+ empleados
Software usado

A diario

durante

Más de dos años

Fuente de la reseña
Calificación general
Relación calidad-precio

Facilidad de uso

Asistencia al cliente

Probabilidad de recomendación

10.0

/10
Fantastic Tool!
Revisado el 27-03-2017
Combining Data Manipulation AND Dashboards in one solution is great!
Data Manipulation: You need...
Combining Data Manipulation AND Dashboards in one solution is great!
Data Manipulation: You need to learn SQL for many of the Data Transformations. I'm okay at VBA and had ZERO SQL experience coming into ClicData. I'm getting better at SQL but could only imagine what I could do if I knew SQL better.
Data Refresh: Our data auto updates with with scheduled refreshes with cloud services (SFDC, Smartsheet) and through scheduled emails with attached data from our LMS (Data by Email).
Dashboards: I had zero experience creating dashboards before ClicData. As with anything I've improved vastly over time. When I need a new dashboard, I just select an existing one that is close to what I want, hit `Duplicate' and change the data source(s). Super simple.
I am able to amaze my coworkers on a regular basis thanks to ClicData.
I cannot recommend it enough.
Puntos a favor
Combines Data Manipulation and Dashboards. Flexibility. Setup once and everything auto updates.
Puntos en contra
It's hard to call it a con, but not having a SQL person really slowed us down.
Sector: Tecnología y servicios de la información
Tamaño de la empresa: 11-50 empleados
Software usado

A diario

durante

Más de dos años

Fuente de la reseña
Calificación general
Relación calidad-precio

Facilidad de uso

Asistencia al cliente

Probabilidad de recomendación

9.0

/10
World Class Business Intelligence Platform
Revisado el 01-03-2022
Incredibly solution built by a great company.
Incredibly solution built by a great company.
Puntos a favor
The abundant amount of features and integrations available. The UI Design is extremely user friendly as well.
Puntos en contra
I don't believe phone support is offered.
Razones para cambiar a ClicData
Company, Functionality, Support, Price, Easy to do business with, Ease of Use
Preguntas frecuentes sobre ClicData
He aquí algunas preguntas frecuentes sobre ClicData.
P. ¿Qué tipo de planes de precios ofrece ClicData?
ClicData ofrece los siguientes planes de precios:
A partir de: US$79,00/mes
Modelo de precios: Suscripción
Prueba gratis: Disponible
P. ¿Quiénes son los usuarios habituales de ClicData?
Los clientes habituales de ClicData son:
51-200, 201-500, 501-1.000
P. ¿Qué idiomas admite ClicData?
ClicData admite los siguientes idiomas:
alemán, español, francés, inglés, neerlandés, portugués
P. ¿ClicData es compatible con dispositivos móviles?
ClicData admite los siguientes dispositivos:
Android (móvil), iPhone (móvil), iPad (móvil)
P. ¿Con qué otras aplicaciones se integra ClicData?
ClicData se integra con las siguientes aplicaciones:
3GTMS, Agile CRM, Airtable, Amazon EC2, Basecamp, Box, CenterPoint Accounting for Agriculture, Constant Contact, Dropbox Business, FreshBooks, Google Ads, Google Analytics 360, Google Drive, HubSpot CRM, HubSpot Marketing Hub, Insightly, Instagram, Jira, Keap, Kochava, Meta for Business, Microsoft Visual Studio, Mothernode CRM, NetSuite, NetSuite Financials, NetSuite SuiteCommerce, OneDrive, Oracle CRM On Demand, Oracle Cloud Financials, Oracle Eloqua, Pipedrive, Podio, QuickBooks, QuickBooks Time, Quickbooks Online, RingCentral Engage Voice, RingCentral Meetings, Salesforce Essentials, Salesforce Sales Cloud, Salesforce Service Cloud, ServiceNow, Smartsheet, SugarCRM, SurveyMonkey, Twitter, WooCommerce, Wufoo, Xero, Zapier, Zendesk Suite
P. ¿Qué tipo de asistencia ofrece ClicData?
ClicData ofrece las siguientes opciones de asistencia:
E-mail/Help Desk, Preguntas frecuentes/foro, Base de conocimientos, Asistencia telefónica, Chat
Categorías relacionadas
Ver todas las categorías de software encontradas para ClicData.